Castle experiences
Get married in the castle
The memory of the wedding ceremony stays with you for a life-time.
Getting married in the small castle: but gladly! The Lübecker Krönchen is the perfect place for a small fine free romantic wedding in a very private atmosphere. Our little castle garden with a pond is ideal, if I personally accompany you not only as your hostess, but also as your free wedding ceremony Chamber of Commerce certified ceremony speaker.
Because there is nothing more touching, then when two people in a very personal, beautifully designed ceremony exchange their vows.
Many thanks for the beautiful marriage ceremony. While listening we were wondering how we should keep all the loving words in memory. The journey to our marriage began with nice preliminary talks and ended with a touching wedding ceremony. Not only our guests were emotionally moved and experienced intensively every minute. With our perfect day, the wedding ceremony was a vital piece of the puzzle! With Hamburg's awful weather, the sun shined with us on board. Thank you for the support around the wedding!
It had simply fitted, since the first phone call we were on the same wavelength. Whether it was the organization or even the music, Annett stood by our side with many ideas. Until the wedding, we had always felt to be with her in good hands. With so much dedication and passion that was put into this speech, she blew us away; really crazy. Annett has made of our day a perfect day.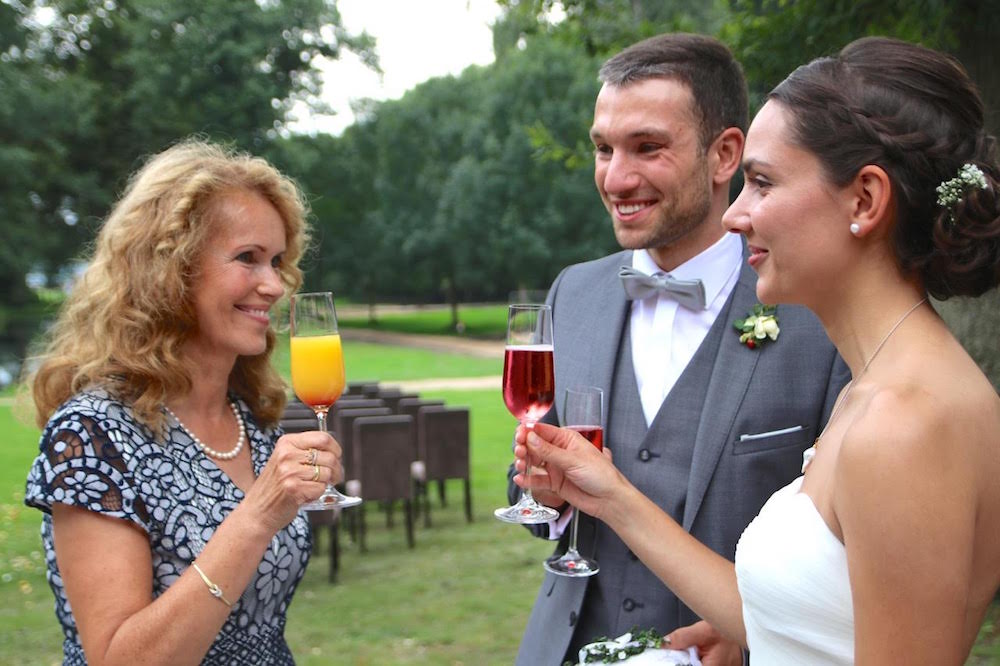 A free wedding ceremony outside the civil or ecclesiastical framework opens up a variety of charming arrangement possibilities by which you can customize to your special individual needs.
Our small castle offers the perfect setting for dreamy, long-lasting images – not only in a photo album, but above all in your heart.
This special day has no standards – we totally focus here on your individual wishes and ideas and allow you to participate in our collection of years of dream wedding experiences with tips and recommendations. Let us prepare together your special day – we look forward to your call at 0451/ 30436065.
Your Annett Ganswindt