Lübecker Krönchen
History
After a glorious beginning the "Schlösschen Bellevue" experienced an eventful history. Hieronymus Küsel, heir to a fortune of the century with several copper and brass mills and the richest citizen of the city of Lübeck, hired in 1756 the famous architect Johann Adam Soherr to build the "Küselsche Palais", also known as "Schlösschen Bellevue", as a summer residence on the outskirts of the old city. The property extended to the Trave River from where the coming visitors arriving by waterway reached the building through a wonderful park that reminded of gardens of French rulers. However, Küsel died impoverished through some careless business transactions and the Schlösschen Bellevue changed hands several times over the next 100 years. In 1878 the timber merchant Brügmann from Dortmund bought for his company the ground because of its optimal location with access to water and railway. The parks of the little castle were closed down and the estate unfortunately divided into different areas in favor of the warehouse and the company's production needs, so that only the small castle forecourt, the castle and the two gate houses have been preserved.
Küsel built a "magnificent, almost princely garden house" and had the terraces enclosed with strong, massive walls designed in the style of French rulers. A gate that led to this garden, costed in iron and stone alone 12,000 Taler. Viewed from the front the little castle was flanked by two gate houses, which featured an impressive wrought iron gate. Originally the name of the facility was prominently shown in the middle of the gates, today a lantern shines there. The main facade looks well-proportioned and for a Rococo building looks almost modest. Mirror symmetry is achieved with delicate decorative cornices over the windows. Originally, the mansard roof was supposed to have been covered with blue clay roof tiles and was renewed in the 80's in the same style. Also, originally, the facade was in red, whereby the dividing facade elements stood out in a light color. Inside the architecture boasts very well-proportioned rooms that are airy, bright, sunny and look inviting at any time of the day or year. During a restoration survey in 2016 the corresponding rests were discovered. Today, you will find an impression of this in the room "Zeitreise" (Time-travel). It is today, the only and at the same time the most magnificent remaining evidence of the transition of the feudal, aristocratic architecture.
Since spring 2017 the Schlösschen Bellevue opens its doors to the public as a charming private hotel.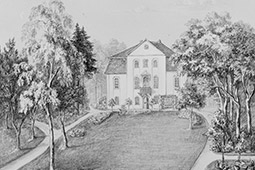 ©Fotoarchiv der Hansestadt Lübeck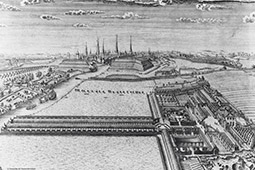 ©Fotoarchiv der Hansestadt Lübeck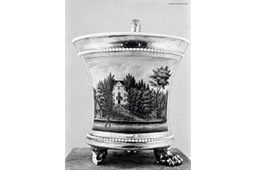 ©Fotoarchiv der Hansestadt Lübeck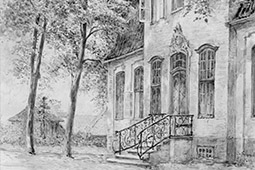 ©Fotoarchiv der Hansestadt Lübeck
©Fotoarchiv der Hansestadt Lübeck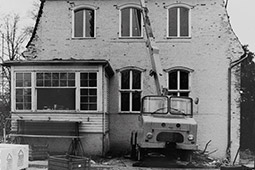 ©Fotoarchiv der Hansestadt Lübeck
©Fotoarchiv der Hansestadt Lübeck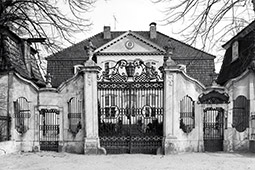 ©Fotoarchiv der Hansestadt Lübeck